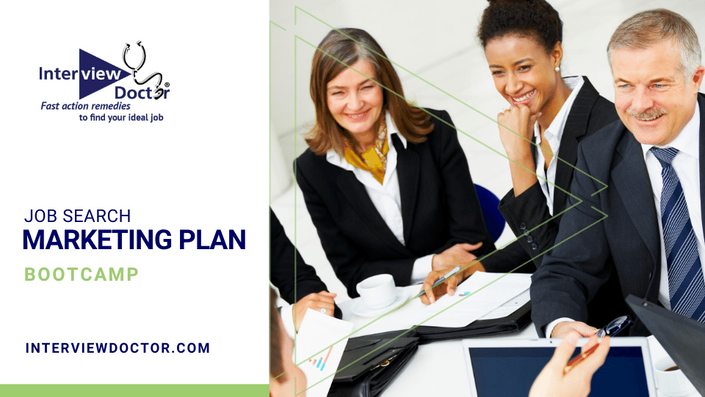 In today's confusing online job market, if you want to get a better job, or your ideal job, you first need to know how to look for a job.
Back in the day, searching for a new job in newspaper classifieds was incredibly frustrating. Today, an online job search at sites like Indeed and Career Builder aren't much better.
If you are looking for a new job or want to make a career change, you need to know the ins-and-outs of a modern job search.





The Job Search Marketing Plan Bootcamp shows you many ways to plan a job search and use the available tools in today's job market.






Why have a Job Search Marketing Plan?
Use your time better
Stop wandering aimlessly
Make more money
Get the job you want!
"I just accepted the job! LOVED the people there!! Thank you so much Katherine! I listened to your training and it got me in the right frame of mind for the last 5 hour interview there with the CEO and VP's. Your voice calming and advice is excellent!! I appreciate you leading me to finally be able to tell others about myself!!! " ~ K.O.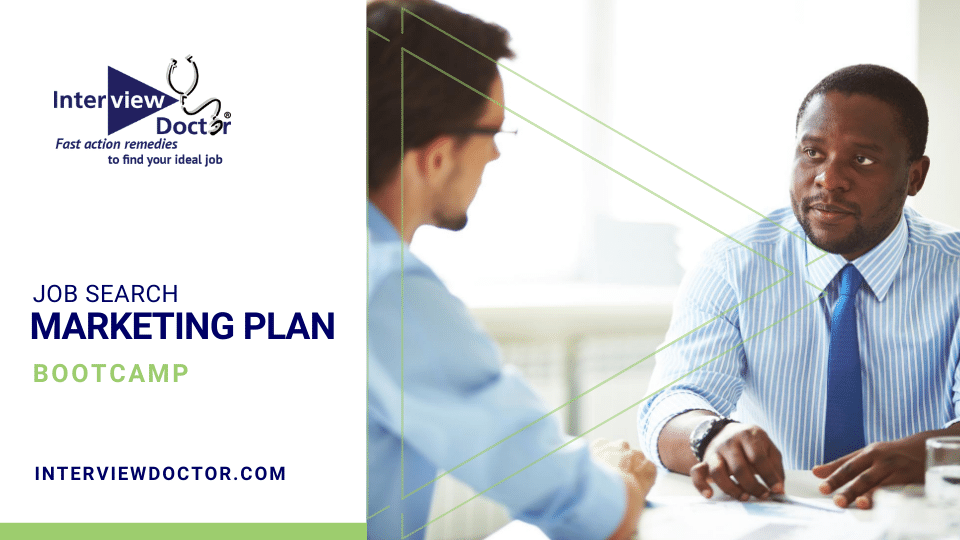 The program includes lessons and training on:
Job search foundations

Identify target companies

Network

Build relationships

Set goals

Tricky situations
PLUS - two Group Coaching sessions with Katherine on September 30th and October 14th.
SPECIAL BONUSES!
BONUS – Resume Review (register by Monday, September 21st at midnight)
FAST ACTION BONUS – Bonus Coaching Session (register by midnight on September 17th)
This Job Search Training program will help you learn to create an effective plan for your Job Search. Whether you need a job NOW, are thinking of making a change in the future or even looking at a career change, you need a plan to guide you.
This is where most job seekers fail. They have no plan. Our Job Search Marketing Plan will help you take all the steps needed to ensure you have reached everyone and every place you can to find your job.
Frequently Asked Questions
When does the course start and finish?
The course starts on September 20th and ends on October 31st. It is a completely self-paced online course so you can review the videos and lessons on your schedule.
How long do I have access to the course?
After enrolling, you have access to the course materials until November 15th, 2020.
What if I am unhappy with the course?
We would never want you to be unhappy! I guarantee you'll love this program. If for some reason after you work through the first 3-modules of training and it simply does not feel like a fit, reach out to our team and we'll give you a full refund. Here's how it works: By the end of the first 30 days, you'll have received access to the first three modules of the Job Search Marketing Plan Bootcamp and attended one of the group calls. Meaning, you'll have had the opportunity to do some of the training and implement some of the homework and assignments BEFORE making a final commitment.
When are the Group Coaching Sessions?
They will be held on Wednesday, September 30th at 1:00 pm Eastern and Wednesday, October 14th at 1pm Eastern. If you qualified for the BONUS group coaching session, it is on October 28th - a Wednesday and also at 1:00 pm.